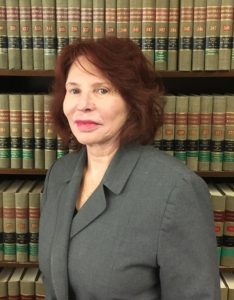 Ms. Clark brings a wealth of commercial litigation experience to the firm, including complex and high-risk litigation involving multiple parties and class actions. Previously, she was Partner and Vice President/Treasurer at the Detroit law firm of Dawson & Clark, P.C. where she led a nationwide practice in many actions all the way from pre-trial through post-trial and appeals. She is now able to put her extensive trial experience to work for Michigan's community associations, community association developers, individual co-owners, and commercial clients as a member of the litigation team at The Meisner Law Group, P.C.
With respect to arbitration and mediation, Ms. Clark has a long history of obtaining favorable resolutions for her clients.
Ms. Clark was first in her graduating class and a member of Phi Beta Kappa when she received her B.A. from the University of Hawaii, and she received her J.D. from the William G. Richardson School of Law in Honolulu, first in class. She also achieved American Jurisprudence Top Honors Exam awards in several areas of law, including Real Property and Corporations law. Ms. Clark is rated "AV Preeminent" by Martindale-Hubbell.