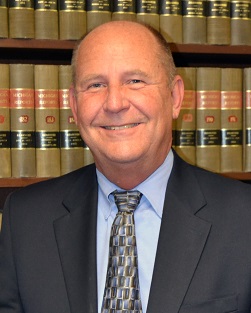 As part of the team at The Meisner Law Group, Associate Attorney Bryan Cermak has a wealth of experience from his background of practicing law for more than 37 years, spanning multiple states and over 50 cases tried with a final verdict. His federal court experience includes the United States Court of Appeals for the Sixth Circuit.
Bryan's expertise in for-profit corporate legal matters, including civil litigation, employment, insurance and contracts, supports his acumen in the practice of nonprofit community association law – as any seasoned board of directors knows, a community association should be run like a business. And Bryan has always been committed to serving his clients as a comprehensive business adviser. He places an emphasis on not only providing legal advice but also counsel on risk management when applicable. Notable former positions include National Trial Counsel for the Herr Voss Corporation and Midwest Trial Counsel for Harley Davidson.
Bryan has also developed an extensive background assisting individuals with their legal matters, who consistently thank him for his personal attention and commitment to their cases.
His success is also recognized by his peers, as evidenced by his "AV Preeminent" rating from Martindale-Hubbell.
Bryan obtained his Bachelor degree cum laude from Baldwin Wallace University and his Juris Doctor degree cum laude from the University of Toledo College of Law.
Bryan enjoys serving as worship leader and pianist for his church, as well as pursuing his talent as an artist.