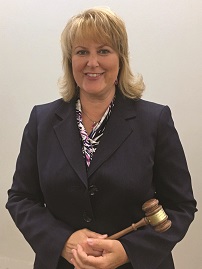 The Meisner Law Group, P.C., is pleased to announce that Teresa Duddles has assumed the office of Chairperson of the Paralegal/Legal Assistant Section of the State Bar of Michigan. Ms. Duddles has served as Chair-Elect over the past year, and she will also serve in an ex-officio capacity during the year following her one-year term as Chairperson.
Ms. Duddles will have the honor of presiding at all meetings of the Section and Council, reporting to the State Bar, establishing committees that further the purposes of the Section, including education of members and students, networking among Section members, and supporting fellowship with other Sections.
During her term, Ms. Duddles looks forward to building on past successes in membership networking, holding educational and entertaining programs for members and students, and utilizing social media on a larger scale to attract more millennials, among other goals.
Previously, Ms. Duddles has served the Section for four years as a Council member and has also held the offices of Secretary and Membership Chair.
Follow this link to see Teresa's full profile.