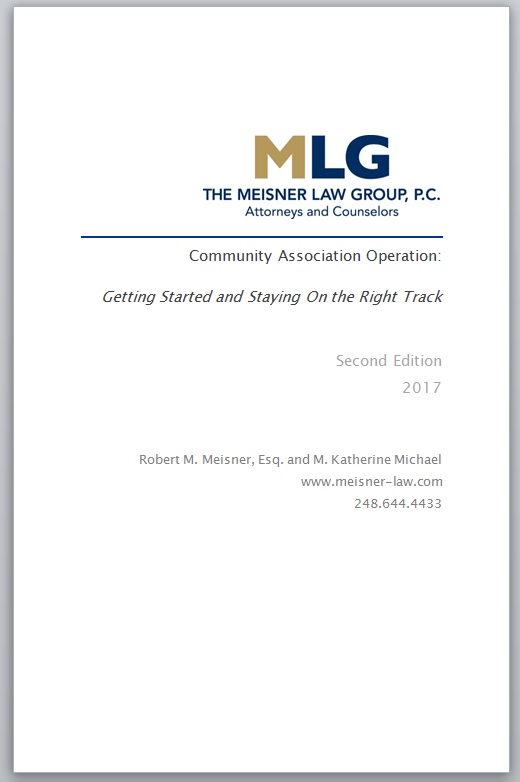 If you are a board member or officer of a Michigan condominium or community association, you will find the information contained in this booklet indispensable. The booklet contains sections on analyzing the association's needs, the four essential audits, the "Twelve-Pack™", and the day-to-day administration of an association.
For a copy of the booklet Condominium Operation: Getting Started and Staying on the Right Track, co-authored by Robert Meisner and M. Katherine Michael:
Please fill out and print the following request form and mail it along with a check or money order to:
The Meisner Law Group, P.C.
30200 Telegraph Road Suite 467
Bingham Farms, MI 48025-4506
Price:
$12.20 (includes sales tax, shipping and handling) OR
$9.95 for walk-ins at The Meisner Law Group, P.C.
Enclosed is my check or money order in the amount of $12.20 for Robert Meisner's popular Condominium Booklet: "Condominium Operation: Getting Started and Staying on the Right Track"
Please send a copy of your booklet to: