How do you enforce bylaws, rules, and other governing documents?
Consistently, uniformly, and aggressively! Call us today at 248.644.4433 and ask us about our flat fees for bylaw infraction letters that we offer Michigan condominiums, HOAs and subdivisions. We also assist individual owners who feel they have been subjected to unfair enforcement measures.
Ask about our flat fees that we offer to prepare the above documents and many other items in The Meisner Law Group's "Twelve Pack" flat fee schedule. Click the image below to find out more.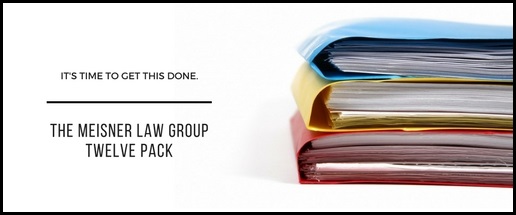 Having trouble enforcing your old, outdated governing documents? Contact us so we can offer a solution for full amendment and restatement, or if you just want to amend a few provisions.