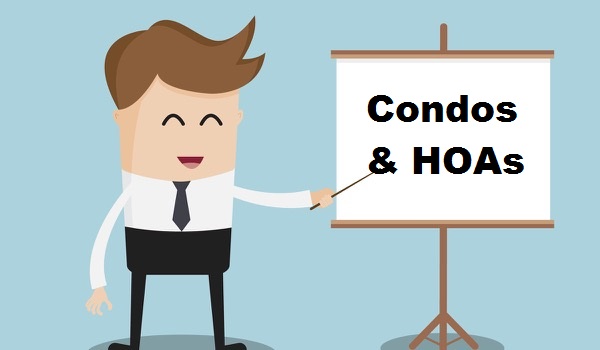 Introduction to Successful Community Association Operation is a four week course designed for Michigan condominium and homeowner association officers and directors, managers, developers and individual owners. Seminar attendees will gain valuable insight on a wide range of legal topics. All attendees receive a complimentary copy of Robert Meisner's booklet, Community Association Operation: Getting Started and Staying on the Right Track.
Dates: October 2, 9, 16, and 23, 2018
Time: 7:00pm – 9:00pm
Location: Bingham V Building, 30150 Telegraph Rd., Suite 360, Bingham Farms
Cost: The cost for the first person is $99, and now each additional registration from the same association is $49. If you can't make all dates, feel free to send a colleague in your place.
More information and online registration available here or contact Mark at 248.644.4433.
There were so many things I learned, such as enforcing bylaws consistently, pursuing collections, treating everyone the same, how to record minutes of board and membership meetings, and maintaining the community. – Trish, Board Member
I now feel empowered with valuable information gained in this course to enable me to operate as a director with accountability. All board members should be required to take these classes to broaden their level of understanding in order to make sound decisions. – Jennifer, Board Member
---
Condominium Document Review Including FHA Certification: The Legal Essentials – our Traverse City evening seminar fall date is set for Thursday, October 18, 2018 at Northwestern Michigan College. This in-depth course will address state of the art condominium association documents to take advantage of changes in the law and changing trends, including FHA certification requirements and the Michigan Nonprofit Corporation Act changes. Learn how to avoid potential needless liabilities by incorporating necessary provisions in the documents. Documents to be addressed include: the master deed, bylaws, articles of incorporation, rules and regulations, modification agreements and service agreements, including content of the management contract. Attend this seminar and ensure that your documents are working for you!
Date: October 18, 2018
Time: 6:00pm – 9:00pm
Location: University Center Room 207, Northwestern Michigan University, Traverse City
Cost: $85
Register online here (scroll down to "Condominium Document Review…)
Or call 231.995.1700 to register by phone.