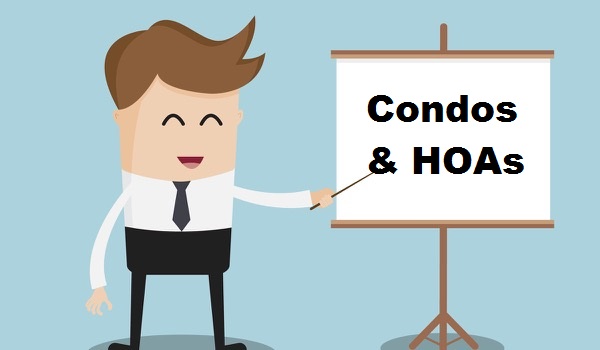 Introduction to Successful Community Association Operation is a four week course designed for Michigan condominium and homeowner association officers and directors, managers, developers and individual owners. Seminar attendees will gain valuable insight on a wide range of legal topics. All attendees receive a complimentary copy of Robert Meisner's booklet, Community Association Operation: Getting Started and Staying on the Right Track.
2019 Dates: 10/22, 10/29, 11/2, 11/9
Time: 7:00pm – 9:00pm
Location: Bingham V Building, 30150 Telegraph Rd., Suite 360, Bingham Farms, Michigan
Cost: The cost for the first person is $99, and each additional registration from the same association is $49. If you can't make all dates, feel free to send a colleague in your place.
Follow this link for more information and to register.
There were so many things I learned, such as enforcing bylaws consistently, pursuing collections, treating everyone the same, how to record minutes of board and membership meetings, and maintaining the community. – Trish, Board Member
I now feel empowered with valuable information gained in this course to enable me to operate as a director with accountability. All board members should be required to take these classes to broaden their level of understanding in order to make sound decisions. – Jennifer, Board Member
---
Northwestern Michigan College Class October 24, 2019
How to Properly Operate Your Condominium / Community Association
October 24, 2019 from 6pm to 9pm at Northwestern Michigan College
University Center, 2200 Dendrinos Dr., Rm 204, Traverse City
Register online at NMC's website (scroll down to find the title of the course)
Or Contact NMC to register by phone (231) 995-1700
Need-to-know information for condominium/community associations—designed for board members, managers, developers, and association members. Guided by Robert Meisner, explore the many legal issues involved in the successful operation of an association. Get up-to-date information including: liability issues and how to avoid problems, successful enforcement of bylaws, handling violations, fiduciary duties, delinquent accounts, reserve accounts management, and dealing with the developer. You'll also get tips on running successful board and membership meetings, plus time for your questions and concerns. Registration is $85 for each attendee.