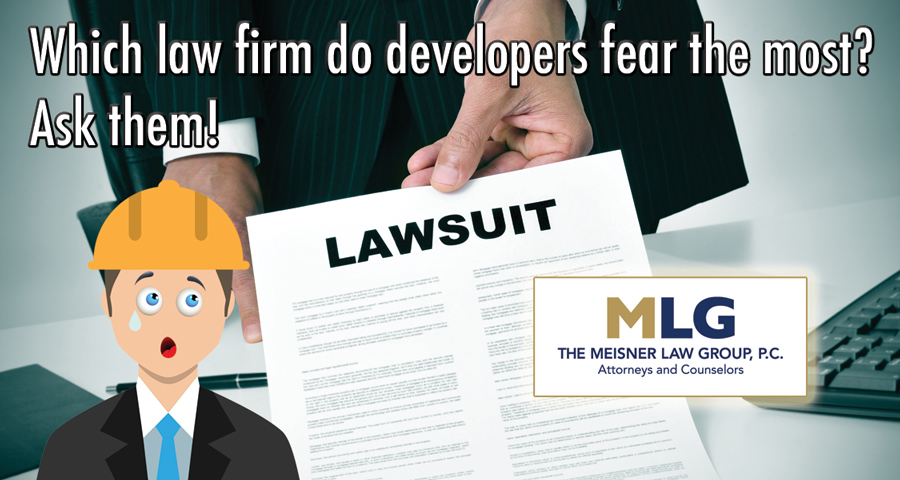 No developer fears any other law firm more when it comes to pursuing developers/builders for construction defect litigation in Michigan. For well over 45 years, we have earned our reputation as the preeminent attorneys dealing with construction defects in community associations and have successfully pursued claims against major national developers as well as local developers. That is why so many developers seek our aid to allow us to be on their side in drafting community association documents and otherwise protecting them from potential liability. On the other hand, we still rank at the top in successfully pursuing developers/builders who have done their purchasers wrong and have caused community associations to have to seek legal redress, hopefully avoiding litigation.
We also assist associations with conversion of undeveloped land to common elements when it is abandoned by the developer.
Are you having problems with Pulte, Toll Brothers, Robertson Brothers, Pinnacle Homes, Broder Sachse or others? Call us at 248.644.4433 and inquire about our track record in dealing with them.
Additional Construction Defect Information
A Roadmap to Discovering and Resolving Common Element Construction Defects
Tips on How to Handle Disputes With the Condominium Developer
Construction Defect Litigation and The Loquacious Lawyer
Also, check out our video about a board of directors wrestling with the question of whether to pursue a construction defect claim!