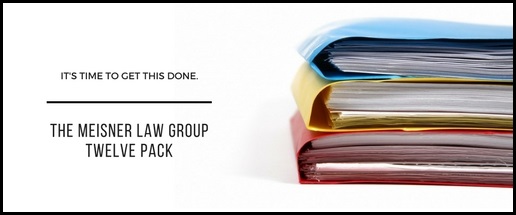 We know a one-size-fits-all approach utilized by some firms doesn't work – every association is different, and so are their governing documents and contracts. And it's essential to have a fully functioning structure in place. That's why we offer our Twelve Pack™ discount when we prepare at least twelve rules, policies or forms. A smaller "six pack" discount is also available.
Governing Documents
Whether you need a simple amendment to your Bylaws or a full restatement of your governing documents with new rules and policies, The Meisner Law Group has the experience and knowledge to craft clear provisions and guide the Board and management through the voting process.
We offer amendments to or complete restatement of the following:
Articles of Incorporation
Board Code of Conduct*
Bylaws
Bylaw Enforcement Procedure*
Condominium document booklet*
Delinquent Assessment Collection Procedure*
Employment Policy*
Fair Housing Act Compliance Policy*
General rules on parking, pets, pools, recreational amenities, etc.
Maintenance Matrix*
Master Deed / Declaration
Satellite dish / antenna rules*
Contracts and Agreements
Many associations will accept a contractor's proposed agreement without considering how one-sided they tend to be. Allowing your community association attorney to review a proposed agreement will ensure that the association's interests are protected and that the contractor can be held accountable if services are poorly performed.
Additionally, associations regularly require agreements to be prepared between the association and individual homeowners, for example, a modification agreement to allow disabled access to a home.
We offer the following contracts and agreements:
Contract for services*
Common elements modification agreement*
Electronic notice authorization form*
Loan documentation
Rental agreement*
*These items are offered for flat fees and may count toward a Twelve Pack™ or six pack discount.
Interested in learning more about our Twelve Pack™ and governing document restatement services? Contact us today at 248.644.4433 or bmeisner@meisner-law.com for more information and pricing.
You may also be interested in reading our articles on governing documents:
How to Tell if Your Condominium Documents Need Updating
Priority Amendments to Governing Documents
Amending the Documents in a "Mature" Association