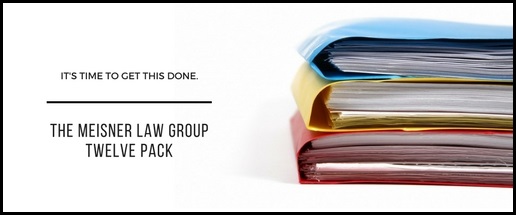 The Meisner Law Group, P.C., celebrating over 40  years of dedicated service to Michigan residents, is a law firm headquartered in Bingham Farms, Michigan, that concentrates in Community Association Law.  The firm represents condominiums, subdivisions, cooperative communities, developers, businesses, corporations, limited liability companies, and individuals.
The firm is led by Robert M. Meisner, a practicing attorney for over 45 years, as well as a former adjunct professor of Community Association Law at Cooley Law School and MSU College of Law.  Robert M. Meisner has been nationally recognized as one of the premier community association lawyers in Michigan with extensive experience teaching seminars and classes statewide and nationally, as well as writing prolifically in newspapers and specialty publications.
Community Association Law
Condominium and Homeowner association assessments are the life blood of the organizations.  When owners don't pay on time, the burden often falls on the other owners to make up the difference needed to pay the bills.  We work with the association to help bring delinquent owners current.
The members of the board of directors have a fiduciary responsibility to the association members to exercise due care in performing their duties, and to act reasonably and in good faith in accord with the best interests of the association.
The responsibilities of the board of directors include not only a duty to enforce the documents, but to take action to amend the documents so as to keep the documents from becoming obsolete due to changes in community association law and practice.
"Thank you and Mr. Meisner for your help in the matter. We feel we were well represented."

Thank you so much for providing Kay today at our owners meeting.  She made an excellent presentation and answered all their questions.  She was exactly what was needed.

Virginia Halley, President, Botsford Commons

Alan, thank you very much for your superb efforts on our behalf. We are very appreciative of your help and assistance in addressing this matter relative to the alleged violations. Thanks so much for intervening on our behalf, and taking care of this in a thoroughly professional manner. We will recommend your firm to our friends.
Robert Meisner – First Michigan Member of College of Community Association Lawyers
Since 1993, the Community Associations Institute has recognized excellence in the practice of community association law through the College of Community Association Lawyers (CCAL). Of the thousands of attorneys practicing community association law in the United States, fewer than 175 have been granted membership in the College. Fellows of the College distinguish themselves through contributions to the development of community association law. Their service is demonstrated by a commitment to educate and empower boards and residents of the more than 320,000 community associations across the country. CCAL attorneys commit themselves to high standards of professional and ethical conduct and work to create a community of experienced legal professionals to advance community association law for the betterment of the communities they serve.
Robert Meisner was the first and one of only three community association attorneys from Michigan invited to become a member of this select group.
More about CCAL
The Meisner Law Group is a Community Association Law Practice representing condominium and community associations of all varieties, as well as developers and individuals. Our philosophy is not to represent every prospective client that seeks our advice but only those clients to which we can provide our accomplished knowhow together with our ability to service them efficiently and expeditiously.
The Meisner Law Group, P.C. represents builders, developers, corporations, limited liability companies, individual property owners, business owners and investors in a wide variety of real estate litigation and transactional matters.
The Meisner Law Group, P.C. handles a wide variety of complex business and commercial disputes that arise from day to day business transactions. While we counsel clients to put them in positions to avoid litigation, it often becomes unavoidable. We represent plaintiffs and defendants in all types of business and commercial litigation, including cases related to the following:
Banking and Finance
Business Torts
Breach of Contract
Collections
Construction Law
Corporate Governance
Derivative Actions
Fraud/Misrepresentation
Insurance coverage and claims disputes
Lender Liability
Real Estate
Shareholder Disputes
Tortious Interference with Business Expectancy/Contract
The Meisner Law Group, P.C. represents builders, contractors, developers, property owners, and subcontractors in a wide variety of construction and development issues. We provide representation on the following issues related to construction law and developers in litigation and transactional matters:
Construction Law
Breach of Contract Claims
Contract Drafting, Review and Negotiation
Construction Liens
Construction Defects
Design Defects
General Contract Agreements
Indemnification
Insurance Coverage Disputes
Payment and Performance Bond Claims
Property Damage
Subcontractor Agreements
NEED DISPUTE RESOLUTION OR A COMMUNITY ASSOCIATION EXPERT?
Contact Bob Meisner, certified by the Oakland County Bar Association, to conduct facilitative mediations which are designed to resolve disputes between adversarial parties. Bob Meisner is particularly specialized in facilitating commercial litigation disputes, disputes between a Community Association and its members, between a Community Association and the Developer, and/or between any others related to the Community Association. He is also well-versed in the Michigan Supreme Court's alternate dispute resolution rules.
Contact the expert: Robert M. Meisner, Esq.
Call: 1-800-470-4433 or (248) 644-4433
Bob Meisner is experienced in the practice of law for over 40 years at the AV rated Michigan law firm of The Meisner Law Group, P.C. He speaks nationally on Community Association law, and is Michigan's first attorney to be inducted into the Community Associations Institute's prestigious College of Community Association Lawyers. Bob Meisner has lectured at the National CAI Conference and Law Seminars, is a former adjunct professor of law for Michigan State University – Detroit College of Law and at Cooley Law School, where he taught community association and condominium law, and has been an instructor of condominium operation courses for over 25 years at local colleges and universities. He is also a featured newspaper columnist for local Observer & Eccentric Newspapers.
CALL NOW – GET THE HELP YOU NEED!
The Meisner Law Group, P.C.
30200 Telegraph Road, Suite 467
Bingham Farms, MI 48025-4506
Toll-Free: (800) 470-4433
Voice: (248) 644-4433
Fax: (248) 644-2941
"

We haven't been one of America's leading community association law firms for over 40 years without skill, dedication and integrity

"